All driving tests and lessons are to be suspended from the 5th of November until the 2nd of December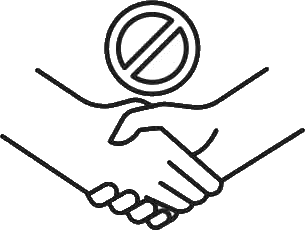 Based on the recent government's announcement on the second lockdown we are sad to announce that all driving lessons and test are suspended from the 5th of November until the 2nd of December.
If you had a test booked between these dates the DVSA will contact you to reschedule. Please keep in contact with your Walkers driving instructor in the meantime and update them regarding you change in test date.
For those currently having lessons with Walkers school of Motoring, your Driving Instructor will be in touch with you to postpone your next lesson (if after 5th November) and to re-book for after 2nd December.
Due to the high demand after the first lockdown, we are currently in the process of taking new booking for our reopening on the 3rd of December following government guidelines. Please contact us via the website or on mail@walkers4u.com.
Which precautionary measures are we taking to ensure your safety and protection?
By booking lessons, pupils agree that they will comply with these safety requirements and understand that if they do not meet the requirements they may be refused driving tuition at the discretion of the instructor.
Personal Protective Equipment
Instructors and pupils will be required to wear protective face masks throughout the duration of the lesson.
Pupils may choose to wear protective visors at their discretion.
Vehicle Sanitisation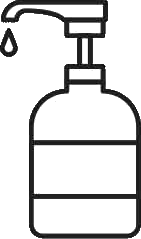 All relevant internal surfaces within the vehicles will be sanitised prior to the start of each lesson (steering wheel, gear lever, handbrake, door handles, seat belt webbing and clips.)
Instructors will be using sanitising gel prior to each lesson and a bottle will be kept in the vehicle at all times to avoid contamination.
Pupils will be asked to apply hand sanitiser before the start of each lesson.
Pupils may choose to wear gloves at their discretion
Declarations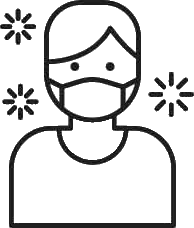 Walkers have prepared health declarations for each pupil to sign prior to their lesson stating that they are symptom-free. The declaration will state the following:
Pupils do not have a temperature of over 38 degrees.
Pupils have not been in contact with anyone diagnosed with COVID-19 during the last 14 days.
Pupils have not been suffering the early symptoms of the virus during the previous 14 days.
Pupils do not have a cough (other than coughing or difficulty breathing as a result of a chronic condition, asthma or other allergies)
Method of Payment
We prefer all pupils to pay for driving lessons electronically as opposed to cash payments in order to reduce the likelihood of virus transmission.

To reduce the number of pupils taught by instructors, Walkers will only accept double lesson bookings until further notice. Single lesson bookings will not be accepted.
Visiting the driving school booking office
A contactless thermometer will be on hand for any incoming office visitations, all visitors will be required to have their temperature checked as a condition of entry.

Our office staff will all be practising social distancing measures.
Thank you for your support and patience and we look forwarding to welcoming you back to Walkers.